Sean T. Collins: Pain Don't Hurt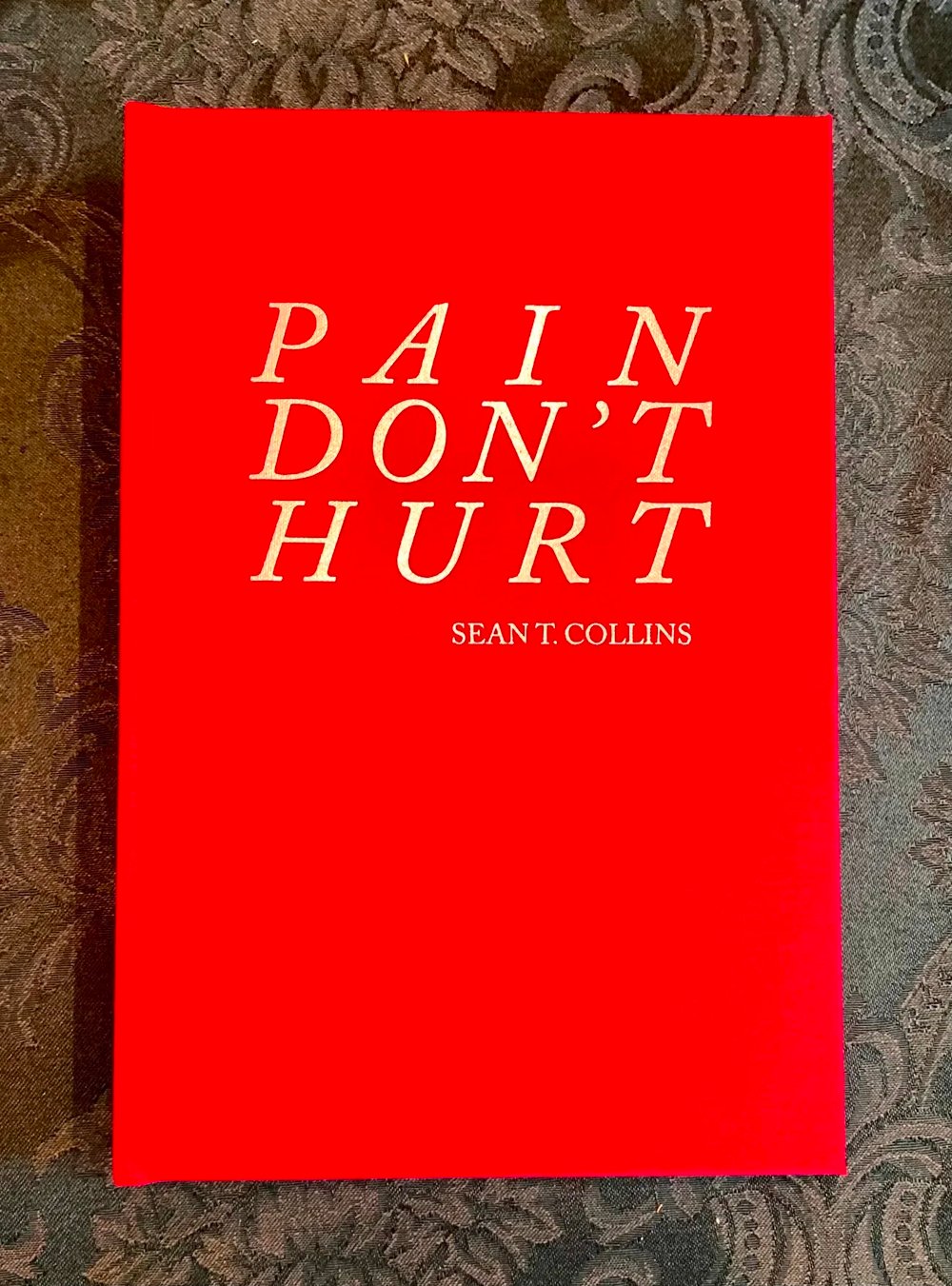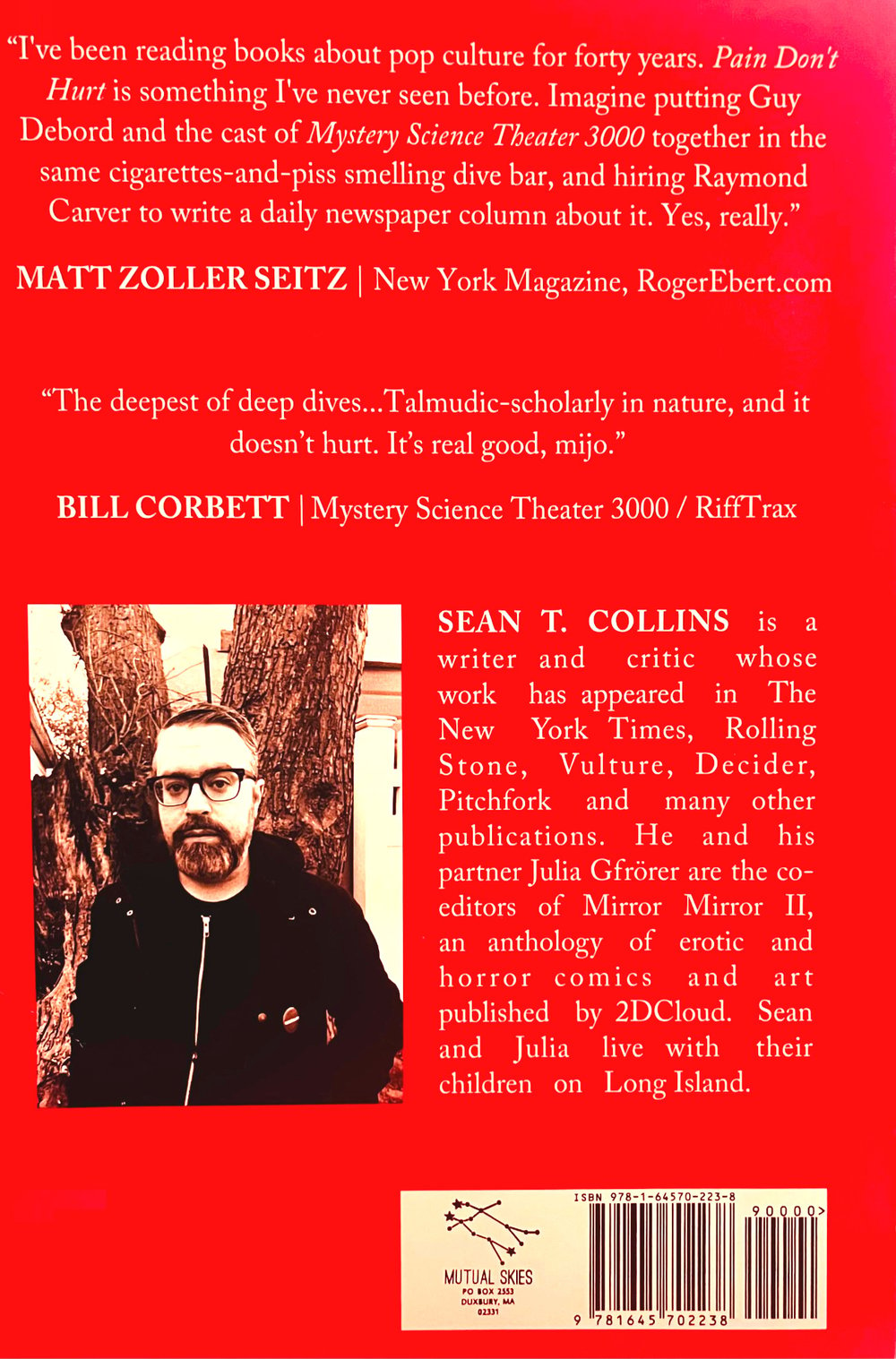 446 pages | Hardcover | 9.25" x 6.25"
Limited edition of 100 numbered copies signed by the author. Cloth-bound 60-lb. warm white pages housed in "Double Deuce" red linen with foil-stamped cover and spine. Black and white spot illustrations from the film throughout.
PAPERBACK EDITION AVAILABLE FROM MZS.Press
It started with a simple statement: "I could write about Road House every day for a year and never run out of things to say about it." Writer and critic Sean T. Collins then spent a full year doing exactly that, penning daily meditations on director Rowdy Herrington's cult-classic 1989 action flick 365 days in a row.
Essays, microfiction, song parodies, deep philosophical dives into the rules of bouncing, scene-by-scene analysis, close readings of the work of actors Patrick Swayze, Sam Elliott, Ben Gazarra, Kelly Lynch, and more—Pain Don't Hurt is a year-long journey through what has been called the best "bad" movie ever made. Whether you know and love the film or plan to pay your first visit to the road house, let Pain Don't Hurt's crazy in-depth trip through this unique slice of movie magic be your guide.