Sean T. Collins: Pain Don't Hurt 2nd ed.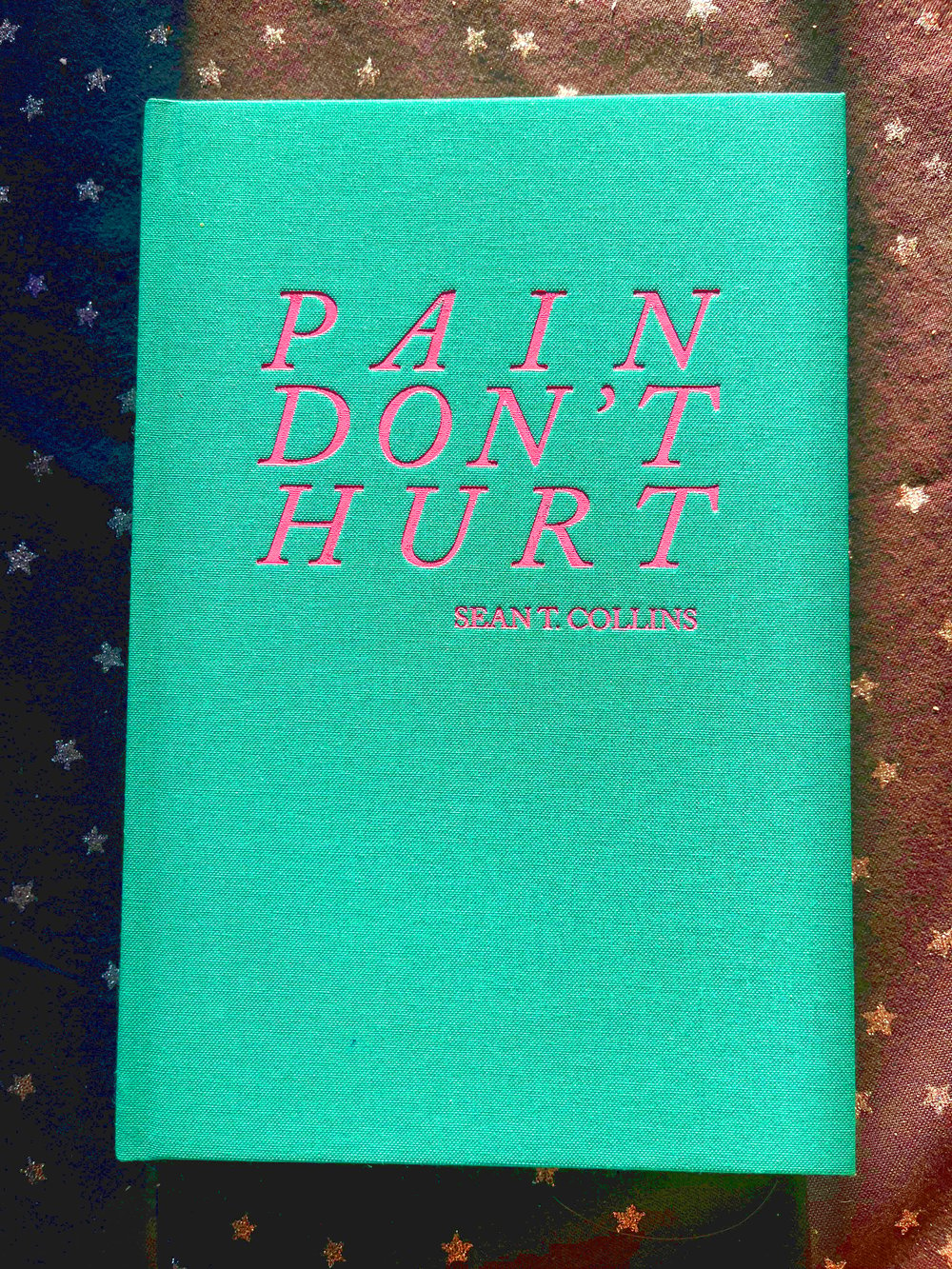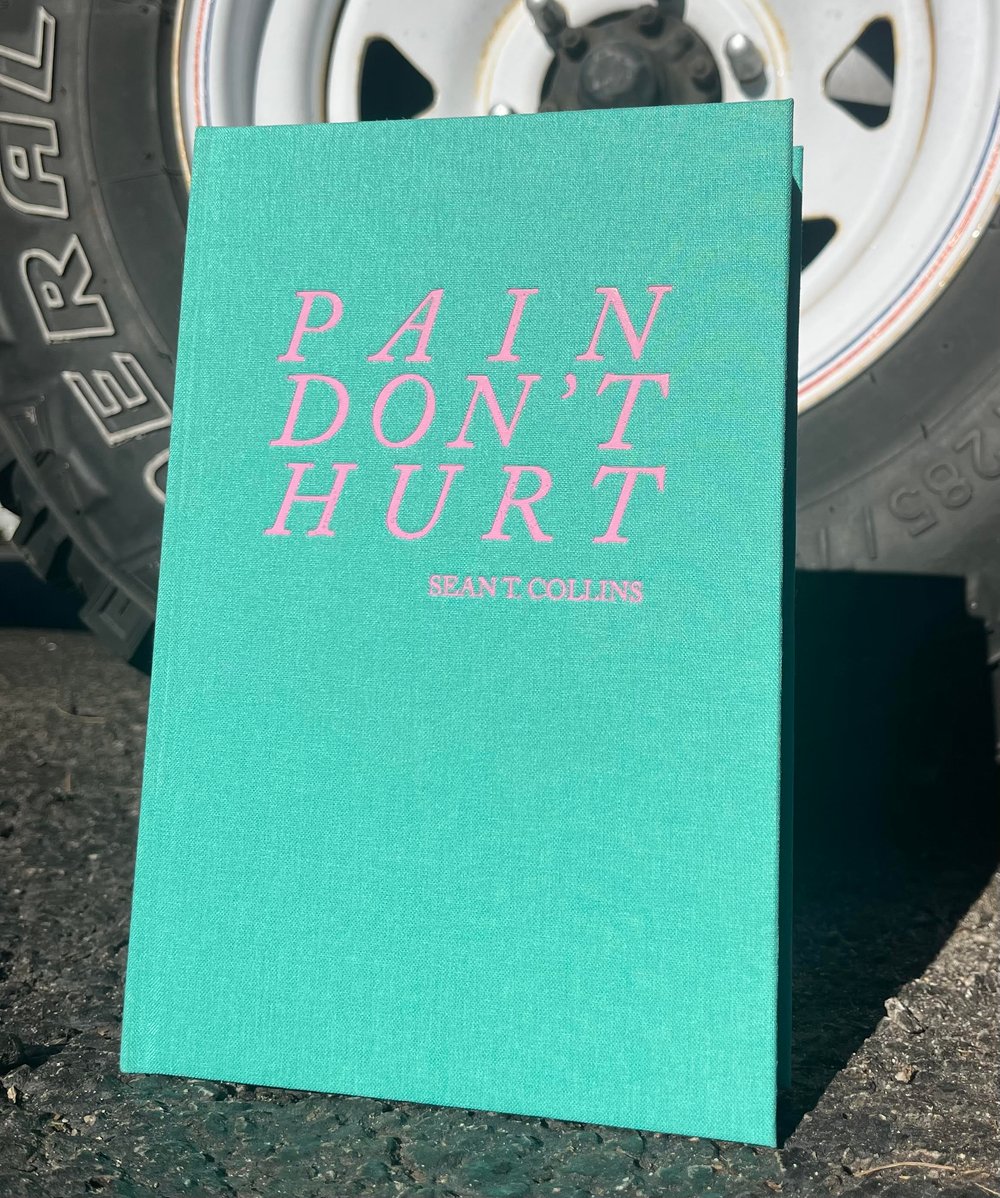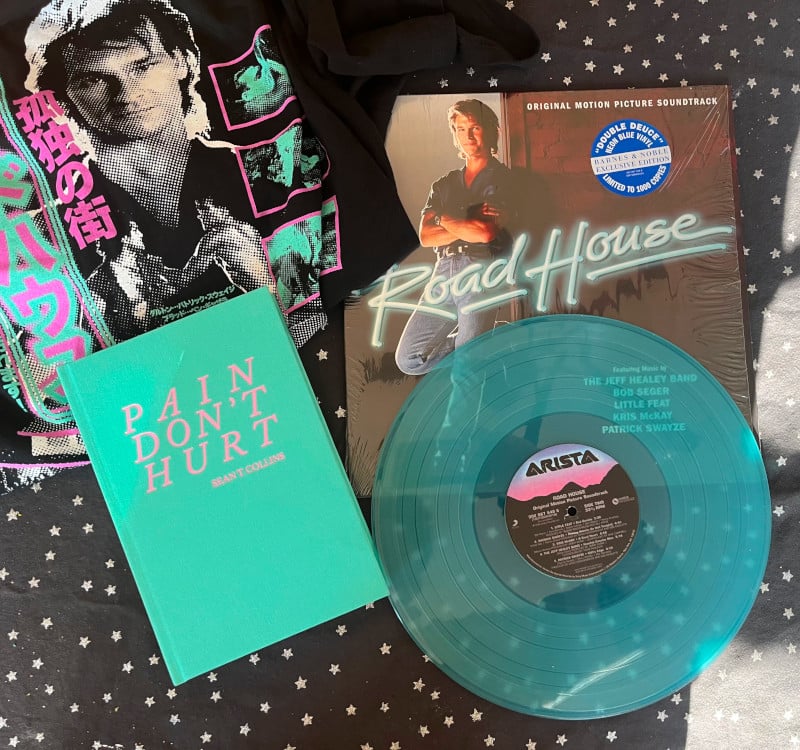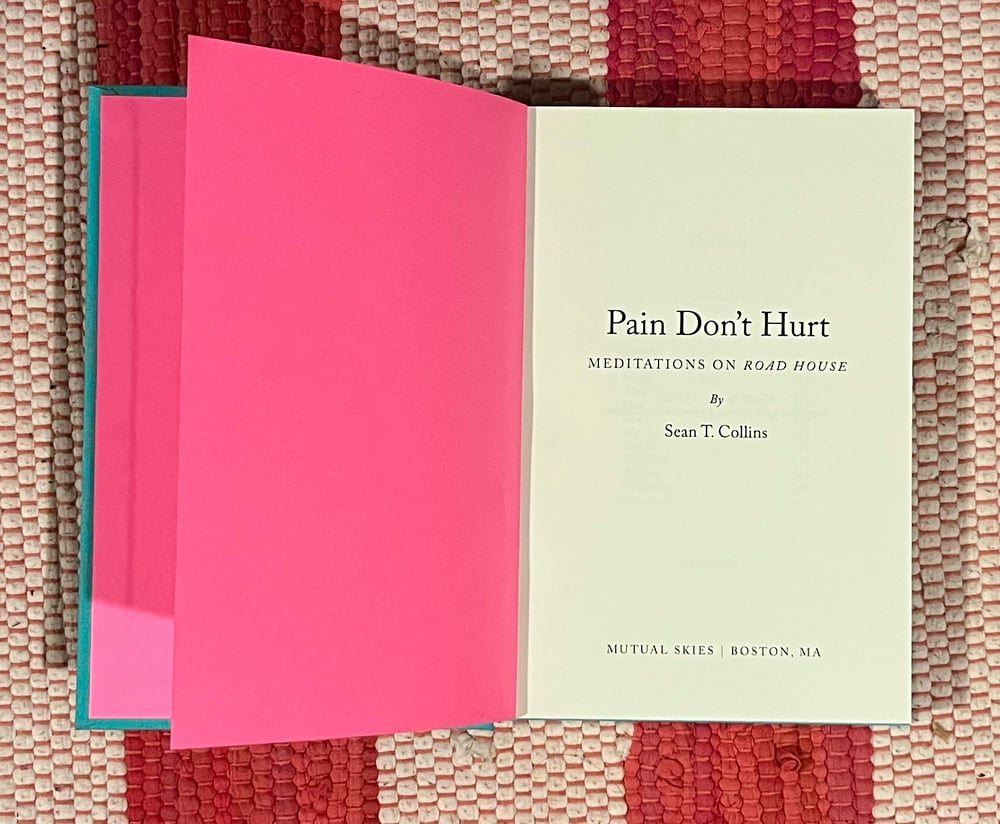 446 pages | Hardcover | 9.25" x 6.25"
Limited edition of 200 copies. Cloth-bound 60-lb. warm white pages housed in "Double Deuce" neon sea-green linen with pink #249 foil-stamped cover and spine. Black and white spot illustrations from the film throughout.
Mutual Skies was founded in January 2021 to publish a hardcover compendium of Sean T. Collins' 365 daily meditations on the movie Road House. The 100-copy first edition sold out in 48 hours.
Given that Sean recently contributed an essay to the perfect-bound book included with Vinegar Syndrome's UHD 4K Blu-Ray of Road House, and that a "gritty reboot" is in the works, we thought it high time to bring the original article back for another round.
Available in "Double Deuce" neon sea-green linen — color-matched to the Barnes & Noble soundtrack LP — and limited to 200 copies, the second hardcover edition of Pain Don't Hurt is available now.